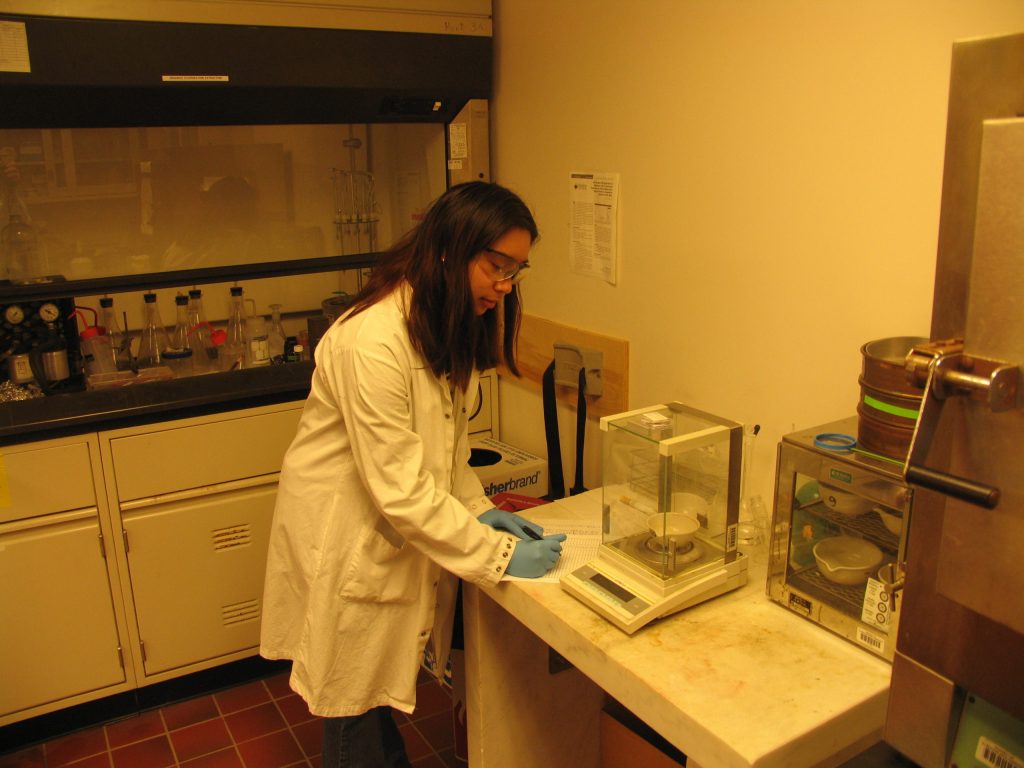 One of the many great programs at the New Jersey Sports and Exposition Authority is the Meadowlands Research and Restoration Institute (MRRI) Senior Experience. Each year high school seniors enrolled in the Bergen County Academies spend one day a week working with MRRI scientists. They perform fieldwork, learn lab safety, conduct experiments, analyze data, proofread reports, and maintain and organize research equipment.
These exceptional, budding young scientists are incredibly hard workers. MRRI is very proud of its Senior Experience interns and looks forward to these remarkable students further pursuing their goals in the field.
We recently had the opportunity to speak with this year's Senior Experience participants: Dong Joo Kwon, Lindsey Wiessner, James Liu and Eliana Mendoza. We also spoke with their supervisors/mentors, Senior Environmental Scientist/GIS administrator Dr. Ildiko C. Pechmann and Senior Environmental Scientist Joe Grzyb.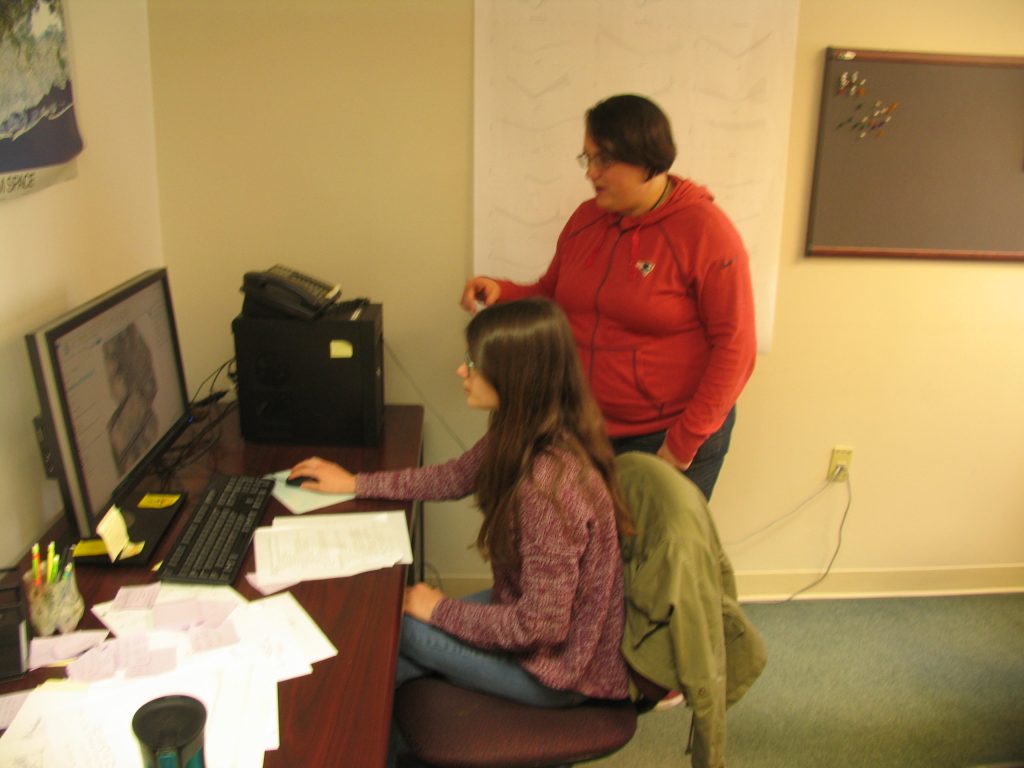 What is your area of concentration at the Academies?
Lindsey: I'm in the Academy of Science and Technology for chemistry, physics, biology and other areas. I focus on that for four years and we also do the core classes.
Dong Joo: Technology and Computer Science. We work with programming, coding, different coding languages, a lot of theory and history.
James: Medical Technology and Surgical Techniques. Biology, anatomy and neuroscience.
Eliana: I'm part of the Academy for Medical Science Technology so we take a lot of medical science classes like biotech and neuroscience.
How did you become aware of the Senior Experience program?
Dong Joo: The way the process works is that junior year there's a website that our senior intern coordinator gives us and it has a lot of internship opportunities. It goes from science to the arts, environmental science, computer science, anything you want. That's usually how the students pick. I picked MRRI because I'm interested in computer science and the environment. This internship was the perfect middle ground for that.

What made you excited about participating in the MRRI Senior Experience?
James: It seemed more engaging than other programs. There was fieldwork. The entire process, you can see it, collecting the samples and bringing them back to the lab and analyzing them, you can visualize what you did. There's a real technical and practical part of MRRI. It hits at both points, the technical and the practical, the fieldwork and lab maintenance, and sample analysis.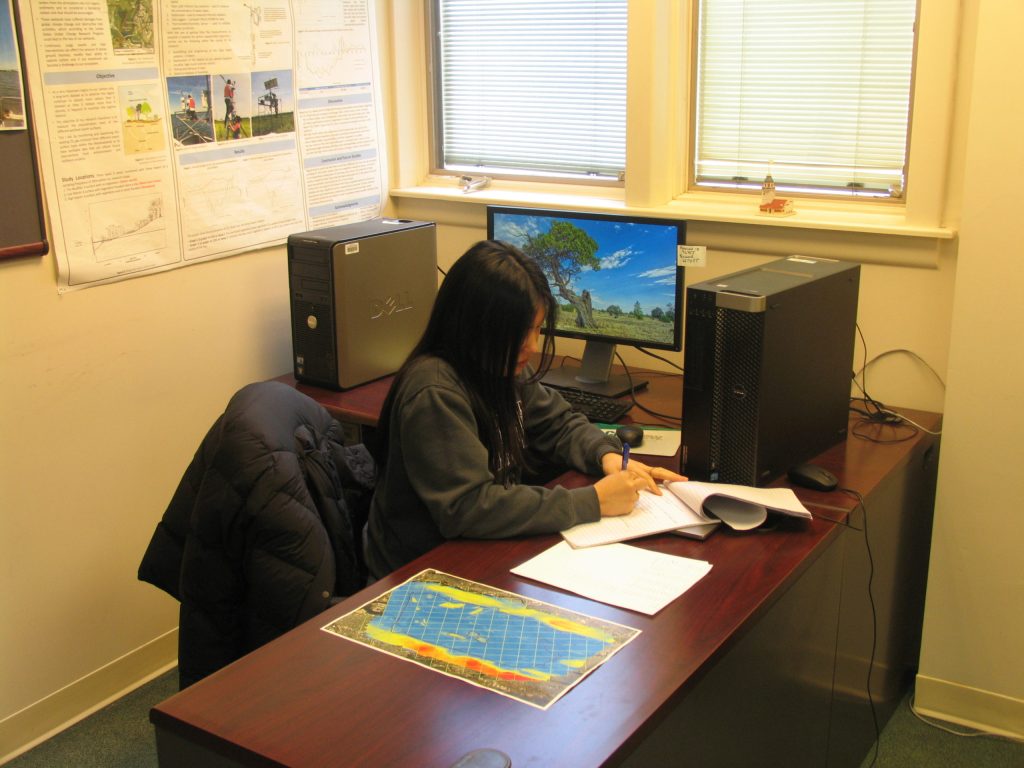 What have you found interesting about your work?
Eliana: We've been doing water quality sampling every season since I started here and also sediment elevation tables (instruments that measure changes in wetland sediments). So it's very hands on and with these projects, I've been able to work in a very collaborative environment with my peers and my mentors. I think moving forward I can apply that in the sense of learning to work with other people and voicing my own concerns if I have questions.
What has been your experience with your supervisors/mentors?
Lindsey:  It has been really interesting to be able to work with people who know so much about the environment and about science. I was a little bit nervous at first to work with people who know so much more than me. But with Ildiko and also with Joe I never feel weird about asking for help or if I need something clarified. Everyone is very helpful so I don't feel intimidated.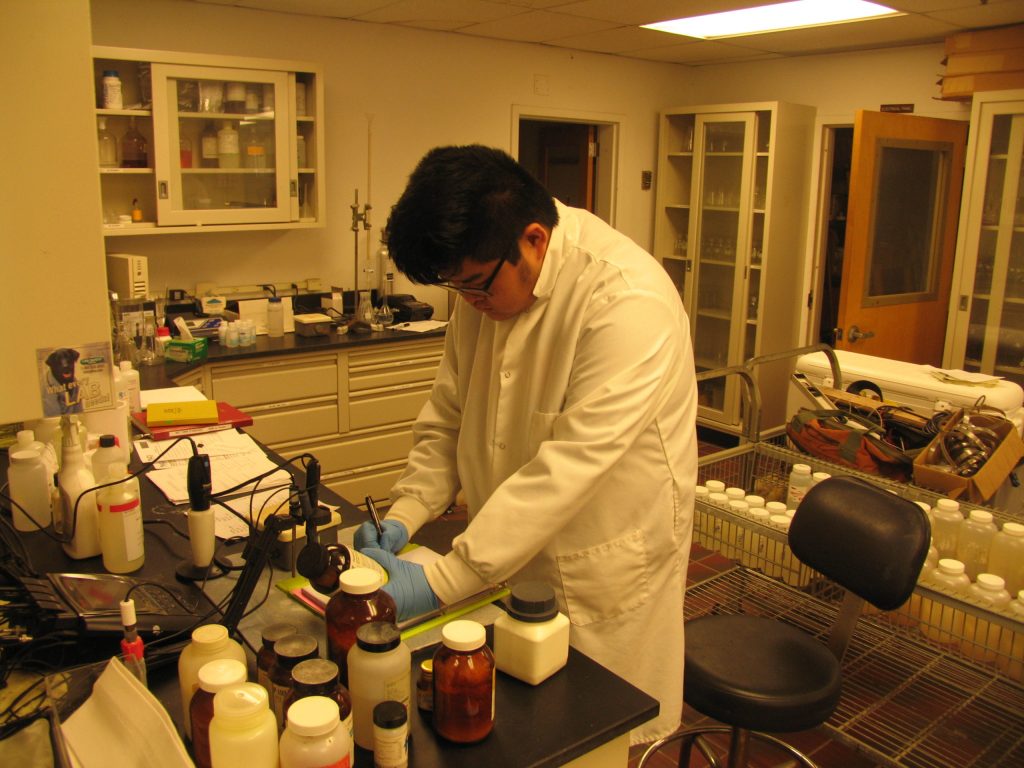 How will your time at MRRI help you in pursuing your careers?
Dong Joo: Just having that experience of being in a professional workplace is something that will benefit us in the long run. Not just in college but in terms of pursuing our careers after that and just in general like productivity and learning how to manage our time. Staying on top of things.
Lindsey: I'm planning to maybe do a landscape architecture major or minor in college. I feel like using something like the ArcGIS Pro application is going to help me so much in the future. I'm really happy that I was able to learn about it during this experience.
James: I learned a lot about lab safety and lab maintenance. I can probably use most of the instruments in the lab now and most of the machines and this is going to be really helpful for my future. At college, I'm planning on working at another lab with developing technology to detect tumors. So I think that being able to just use a pipette (a scientific tool that measures very specific units of liquid volume) and an autoclave (a decontamination tool) in advance helps.
Eliana: I definitely think the research aspect of working in a professional lab; I'll be able to use the technical skills like using a pipette or just using the equipment here. Going back to the idea of working in a collaborative environment, it's good exposure to getting along with mentors and co-workers and conversing that way.
Joe, Ildiko, tell us about what it is like working with Senior Experience Students.
Joe: It's incredible. James and Ileana are very bright students. I know we help them but they help us a lot more than we help them. They probably don't realize it but they do. I can show them something one time, and they've got it down.
Ildiko: I never have to explain anything twice. They're really great, really sharp and they adjust remarkably. Dong Joo and Lindsey stand their ground. They ask if there is something they don't understand or if it's not clear. They will ask and point out things that I might not even think about.